NOTICE OF RACE
HOOKS BAY REGATTA
DATE: Saturday 9th December 2017START TIME:
1000 hours.
RACING INSTRUCTIONS:
Shall be in accordance to the "Standard Instructions For Non Regatta Races" except as those that are altered by these sailing instructions.
ENTRIES:
To the Race Co-ordinator by VHF Channel 77 by 0900 hrs advising the name of yacht and number of crew
DIVISIONS:
The race will consist of two trailer yacht divisions and one keeler division.
COURSE: ( refer to course 2 in the club handbook)
Trailer Yachts – from the start line at Kawakawa Bay to Ruthe passage keeping Ponui Island to PORT-through the Waiheke Channel keeping Waiheke to PORT and Pakatoa to STB – to the finish line at Hooks Bay
Keelers – From the start line at Pine Harbour - to the Motuihe Channel keeping Motuihe Island to STB and Browns Island to PORT – to the Rakino channel rounding Rakino Island to STB – to the finish line at Hooks Bay
RACE BRIEFING
: Will be held at 0930 hours by VHF radio channel 77 where the race officer will advise of any changes to the course or racing instructions
START LINES:
TRAILER YACHTS:
Between the start boat (HIGH TIME) and a buoy outside the Kawakawa breakwater
KEELERS:
Will be between the nominated start boat (AFTERGUARD) and the first starboard channel marker if you were entering the Pine Harbour marina entrance channel
FINISH LINE:
All yachts, the finish line will be a line between the finish boat and Gannet Rock. The first boat to finish should establish the finish line, advise the fleet on Ch 77, and record times of finishing yachts in hrs/mins/secs.
DINGHIES:
Allowance will be made for towing dinghies (trailer yachts only.)
RACE OFFICERS:Trailer Yachts: Nigel McCarterKeelers: Murray Pearce
Powered by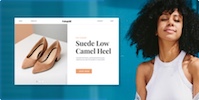 Create your own unique website with customizable templates.