Details of the event:
We will start by raising sail and anchor and not using motors ,leave the Anchorage . We'll then sail in the direction of the Waiheke channel to the yellow marine reserve marker. On the way practice MOB (man overboard) while sailing a lifebouy will be dropped over the side, count to 10 and proceed to retrieve it.
Returning to the original course then "Heave to" observing how your boat behaves and how helpful this is if you need to do something.
Then we will again practice MOB a second time ,hopefully a bit quicker this time.
When these have been successfully completed, a reef will be put in and we'll proceed to the yellow Marine marker ,on reaching it, the head sail will be dropped/furled and we'll proceed to Sunday rock under main only,on rounding it the reef can be shaken out and headsail rehoisted and sail back to the yellow marine marker,from there we'll go to Shark Bay or Omaru Bay depending on wind direction and debrief on the beach.
The idea is to practice to breed familiarity& confidence &skill.

Below is a video of the "man overboard" technique being executed:

www.facebook.com/russell.osborne.56/videos/1438808752835781/
Powered by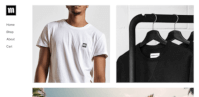 Create your own unique website with customizable templates.